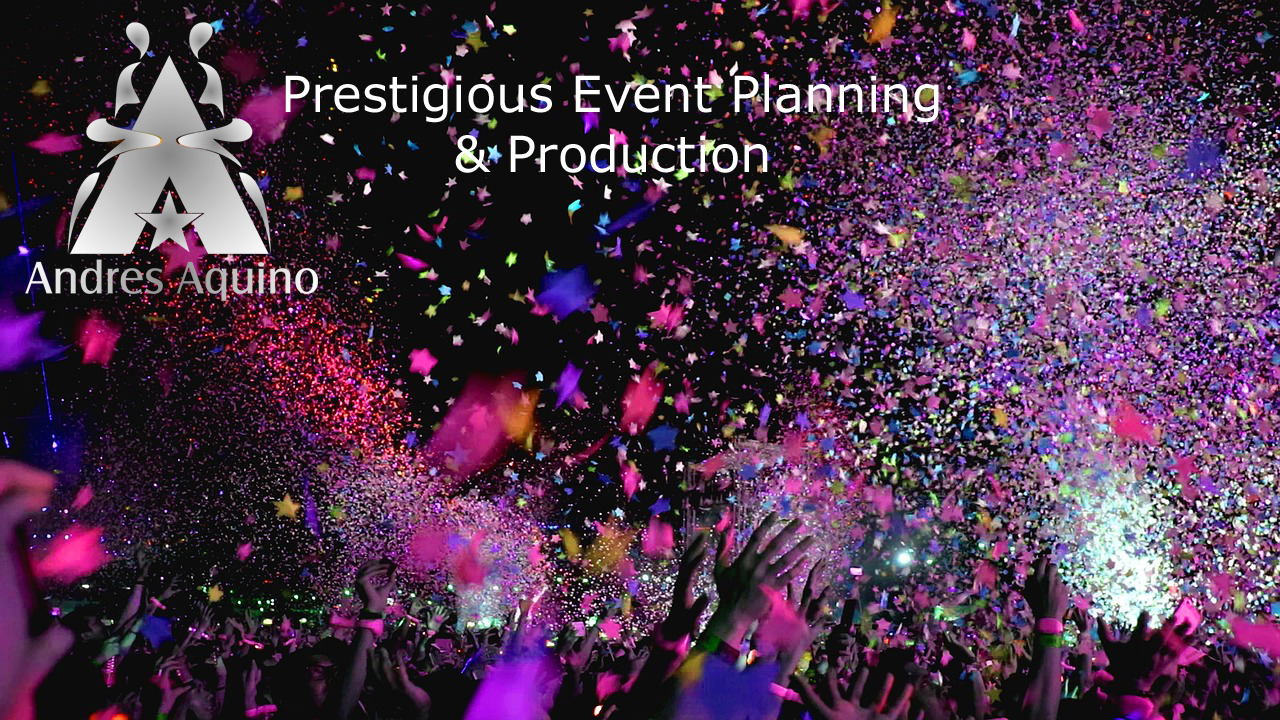 Prestigious Event Planning & Production
The Andres Aquino professional team has over 20 years of experience planning and producing unforgettable events. We are dedicated to making your next event the best it can be, working with your goals and budget. From small intimate soirees, to mega events for large audiences, in your home town, or anywhere in the world.
Events
Fashion shows (our specialty!)
Product launches
Unique "experiences"
Red carpet events
Festivals
Conferences, workshops and seminars
Ceremonies
Pop up shops
Weddings and other lifetime events
Formal parties
Conventions
Charitable events
Corporate and networking events
Awards galas
Specialty events
Your trade show presence
More...
Experience
We have produced events at top venues including:
Waldorf-Astoria (New York)
St. Regis (New York)
Gotham Hall (New York)
Crowne Plaza Times Square (New York)
Desmond Tutu Center (New York)
Trump Tower (Palm Beach)
United Nations (New York)
Private villas (Cannes)
Private luxury yachts (Monaco)
Intercontinental Carlton (Cannes)
JW Marriott (Cannes)
Prince George Ballroom (New York)
The Colony Hotel (Palm Beach)
Services
Expert consultation on all the best options for your event
Administration and Logistics
Staff
Décor
Entertainment
Speakers
Models and spokesmodels
Food and beverage catering
Budgeting
Scheduling
Site or venue selection
Permits and insurance
Transportation coordination
Security
Coordination of all technical needs
Publicity, promotion and marketing including social media
Press invitations
VIP and celebrity invitations (to participate and/or attend)
Next Steps...
Contact the Andres Aquino Event Production team to get started.